Oct
11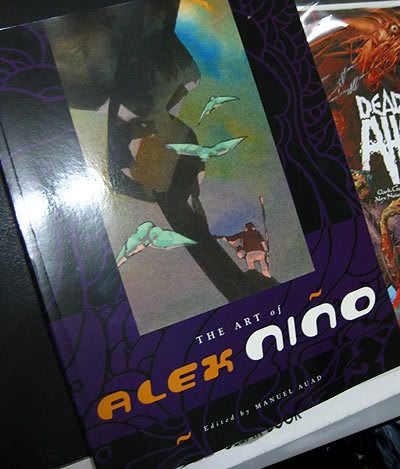 My copy of "The Art of Alex Niño" published by Auad Publishing has finally arrived! It arrived when I was sick so I wasn't able to talk about it right away, but it did provide me with pleasant distraction while I was recuperating.
I think it's an awesome book, collecting many of Alex Niño's illustrations throughout his career. Several pieces come from the work he did in Philippine comics, to complete stories from Heavy Metal. Many are done in pen and ink, but there are also many colored pieces finished in oil, markers, etc. Some pieces have appeared previously in "Satan's Tears", Alex's first art book published in 1976, but most of these I've never seen before.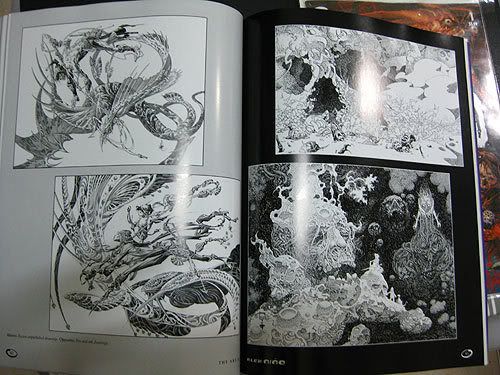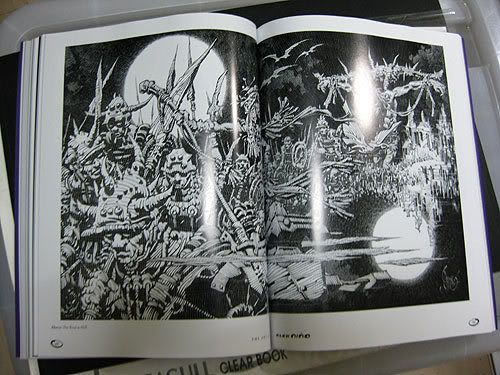 If you want your own copy, you can order it online through the publisher below:
The Art of Alex Niño
http://www.auadpublishing.com/books/nino-book.htm
I was able to read the first issue of Alex's newest comic book series "Dead Ahead", published by Image Comics. This is a new one, having been released only a couple of weeks ago.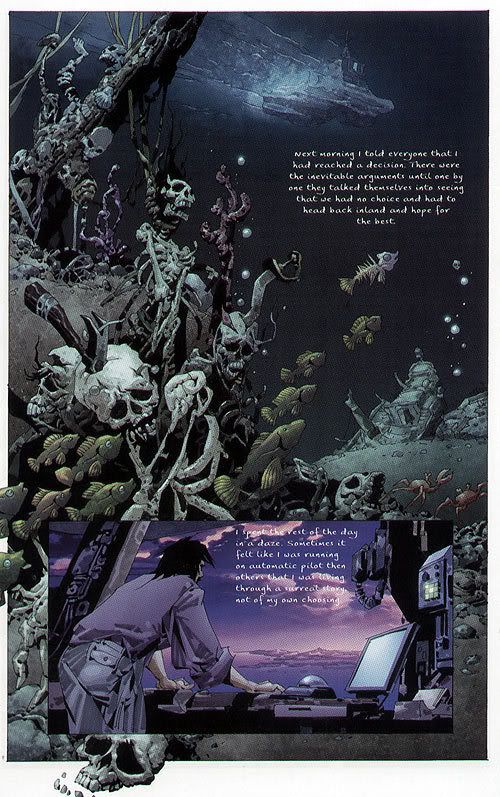 I find it amazing that Alex, who was using this style in Philippine comics in the 1960′s, is able to use virtually the same style in an American comic book right now in 2008. And published by Image Comics no less, and in full color.
If anyone is looking for classic Pinoy komiks art, look for it in America. Wow, that seems so strange saying that.
For years I've heard this crap about this classic style as "old school" and passe or "too seventies", so much so that anyone who uses it is automatically rejected or coerced to adapt to the "new" styles. I've seen it happen. I've belonged to organizations where this was the directive. I find it sad seeing a lot of really great classic Pinoy artists, who have their own distinct styles being forced to do the Image style thing and lately the manga thing because they were told it's the "IN" thing.
Even Alex did the manga thing a while back with SUNN, and look at how much of an artistic disaster that was. Alex returned to his own natural style and has since been knocking them dead with Orc's Treasure, God The Dyslexic Dog and now Dead Ahead.
I think if your thing is the hatchy Image thing or the manga thing and it has always been, then go ahead and do what you want, allright? I don't care anymore. But if you have your own distinct style, I think Alex has shown that it's worth sticking to it. I think any style, no matter if it's this classic Pinoy style or whatever, as long as it's done really well, like what Alex is doing, can still be used, and still be relevant.
I still remember Rudy Nebres do his classic style thing in a full color issue from Cross Gen a couple of years ago. That was so awesome.
Comments