Sep
11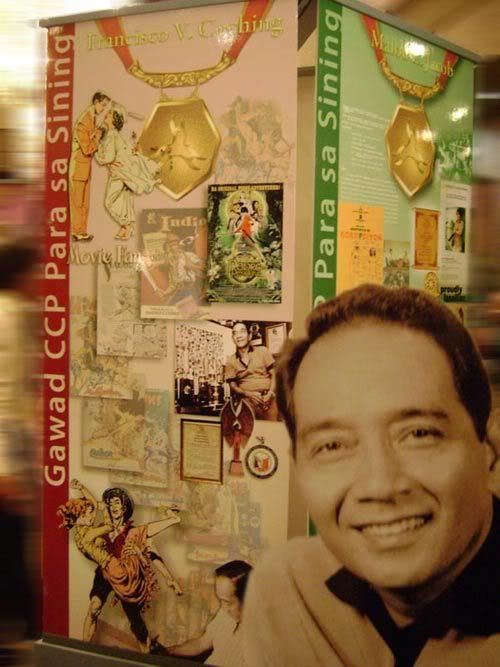 Last night, Francisco V. Coching was awarded The Gawad CCP Para sa Sining 2008 for Visual Arts in a ceremony held at the Main Theater of the Cultural Center of the Philippines in Manila.
On hand were the Coching family including Francisco's widow Luming Coching (above, center). I also recognize daughters Maridel and Lulu on the left.
Mrs. Luming Coching with komiks artists including (from left) Al Cabral, Perry Cruz, Abe Ocampo Ding Abubot and Nar Castro (Thanks Randy V. for helping ID some of the guys).
From the CCP Website:
"The late Francisco Coching is a master artist and master storyteller who reached a mass audience through the komiks novels he wrote and illustrated during his 40-year career. Coching's works promoted Filipino as a national language and proved to be a powerful medium of verbal and visual literacy. Coching entertained the masses with high adventure, action, drama and romance through imaginary worlds he created, where characters like Hagibis and Sabas roamed. "
Thanks to Mario Macalindong for the photos! Visit The Cultural Center of the Philippines website for more info on the Gawad CCP Para sa Sining 2008.
Francisco V. Coching at the Philippine Comics Art Museum Online:
http://alanguilan.com/museum/coching.html
Comments