Apr
4
We'll be going away for the Holy Week starting today and won't be back till Sunday, so apologies if any comment left during this time won't get approved until I get back. In the meantime, here's part 2 of Rudy Florese's ORAS MO NA!

Click here to start from the beginning
.
Next installment will be on April 12, 2007
+++
You don't see covers like this from Liwayway every week. This week's issue features a fully illustrated/painted cover by Jun Lofamia. Liwayway covers usually feature photographs of celebrities. Seeing a cover like this is rather rare… and a pleasant surprise.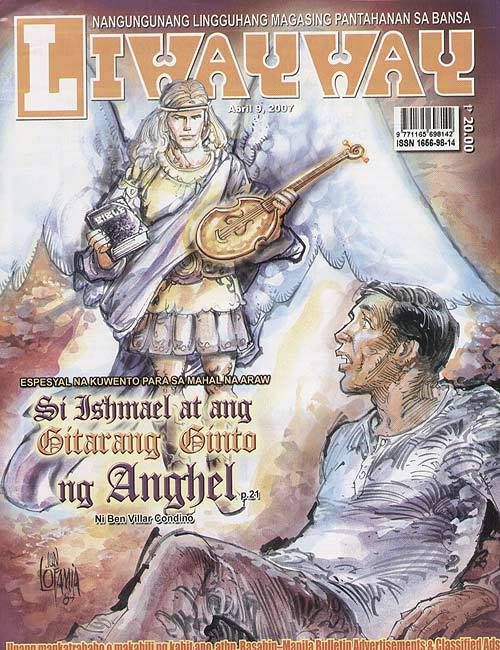 Comments