Jun
30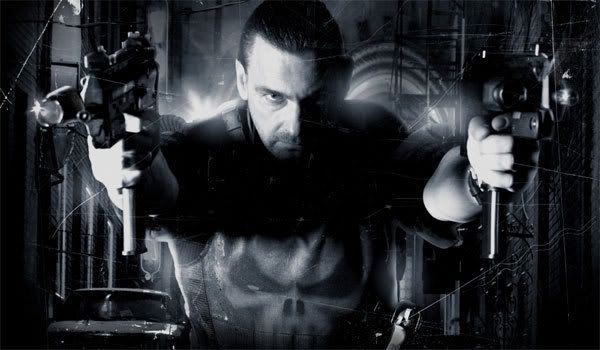 I'm an old time Punisher comics fan. By old time I mean I liked the very early Punisher comics, some of which were written by Frank Miller on the pages of Daredevil. But I think I mentioned it here before that my favorite Punisher comic book was the first issue of the very first Punisher mini series "Circle Of Blood", written by Steven Grant, pencilled by Mike Zeck and inked by John Beatty.
I'm not really a fan of the movies because none of those I have watched seemed to match or at least even try to live up to the intensity and intelligence of Circle of Blood. The first movie, with Dolph Lundgren, didn't even put the skull on the character. The only thing I ever remember about it is how nice the drunk English extra was acting.
Seeing the trailer for this new movie, Punisher War Zone, it doesn't really make me go "OH SHIT, I'm gonna watch this!!". When I heard that "This is only the beginning." line, delivered in the emotive and gravelly modulation as you would always expect from a Punisher, well, I'm kinda squirming in my seat. The only reason I would want to watch this is because of Ray Stevenson, the guy playing the Punisher this time around. For most people, he's an unknown actor. Ray who? Exactly!
Go ahead and watch the excellent 2-season ROME series from HBO. Ray Stevenson plays the awesome Titus Pullo, one of the greatest characters I've seen in TV in a long time. When I heard there was going to be another Punisher movie, I thought well, ok. When I heard Ray Stevenson was going to play him, I thought, whoah, wait a minute, what? WHAT WAS THAT?
So yeah, I'm gonna see this movie now. I'm curious. It could be bad. The script could be so bad that Ray can't do anything to salvage it. But then again, the movie might be fantastic and well written, and Ray could be great in it.
Lexi Alexander is directing this movie, and yes, she's a woman. Which is great! Having a woman director at the helm may bring in much needed sensitivity in a movie that would otherwise be nothing but blood and guts. She blogs! And she seems very excited and enthusiastic about this movie. Which is a very promising thing! A filmmaker this excited about their project can only mean ultimately good things.
Comments