Jun
25
Finally some news about Alex Niño's newest comics project!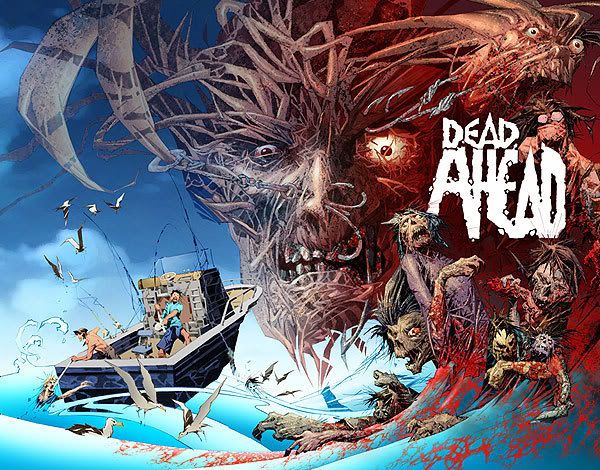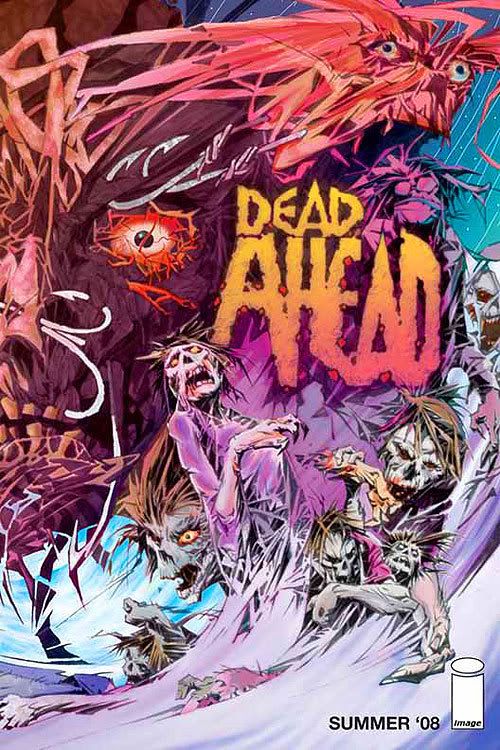 Dead Ahead #1
"Water, Water, Everywhere!" On a restless ocean, a group of weary survivors contemplate their grim fortune: What had started out as a fun little fishing trip soon turns into a nightmare of damnation, trapped on a floating prison. The continents have been hit by a plague that has turned humanity into living corpses – leaving our castaways at sea to fend for themselves! With provisions low, hope comes in the form of a luxury liner sailing into view on the horizon. All they needed to survive would be on board, but who among them has what it takes to find out what happened to its crew and passengers?
Written by Clark Castillo and Mel Smith, art and cover by Alex Nino and Moose Baumann.
24 pages, $2.99, in stores on September 17, 2008
More artwork can be found at Heidi McDonald's blog here:
Alex Niño @ Image
http://pwbeat.publishersweekly.com/blog/2008/06/24/alex-nino-image/
The image is small, but you can see even more art from this comic book at this link.
I'm amazed at how relevant and how innovative Alex Niño remains in today's comics, not to mention that he is still actually doing comics. And looking at these artworks, I can dare say that he surpasses even his recent efforts "The Orc's Treasure" and "God the Dyslexic Dog". Mabuhay ka, Alex!
Comments