Jun
16
There are many things I don't throw away. Bus tickets, receipts, movie ticket halves, expired stored value LRT and MRT cards, letters, notes, and a lot of other really odd things. The same is true with my computer, and the many various files I manage to stack up through the years. In my hard drive right now are files extending way back to my first computer back in 1997.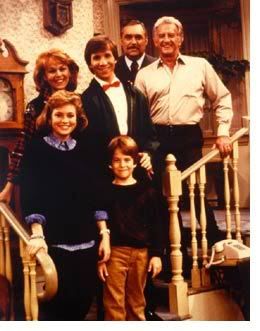 This photo of the Mr. Belvedere cast is the oldest picture in my computer, which carries a date of October 22, 1997. The show was on cable at the time, and I really liked watching it. I did a small fan site for it back then, which resulted in me meeting, at least online, most of the cast. I would have liked to meet Mr. Belvedere himself, that would have been cool, but he passed on before I had a chance to.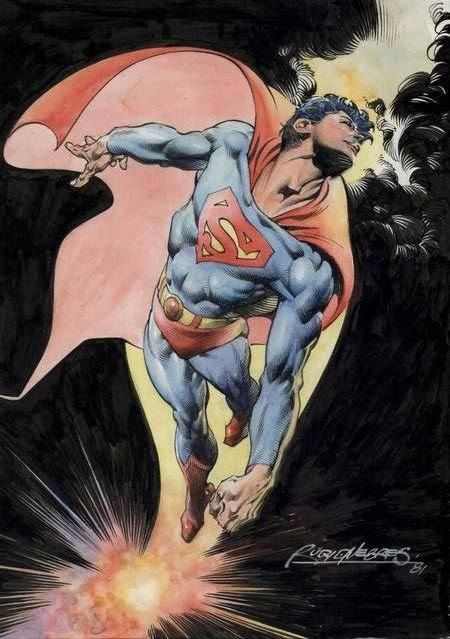 I don't remember how I got this Superman illustration by Rudy Nebres. I think someone sent it to me. This file is dated July 31, 2000. At the back of my mind I felt I had to keep whatever artwork by Filipinos. This is only one of the many scans that I've managed to accumulate.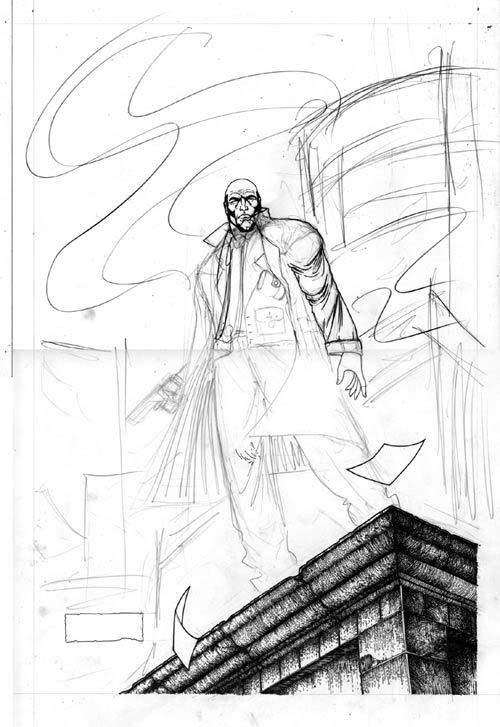 This an attempt at the cover for Taxman #1 for Comics Conspiracy. The published cover can be seen here. Published in 2000, I do believe it's the very first cover I ever did. I would eventually draw an entire comic book for the company in 2002, entitled "Ochlocrat". The writer, Doug Miers, who passed on a few years ago, was one of the best people I met in comics.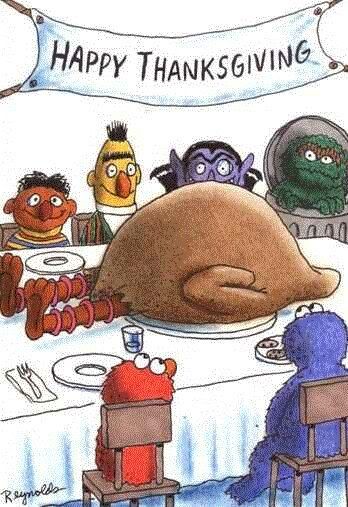 A rather sick, but admit it, hilarious cartoon. My first instinct was to delete it the first time I received it in the mail, but I couldn't. And now I'm here inflicting the cartoon on all of you. he.he.

I had to take a few seconds to figure out what the heck I was doing with this one. Then I remembered that it's well, obviously me. I was bored one night, probably out of my mind from deadlines, and I thought I'd scan my face on my scanner. Well, there you go.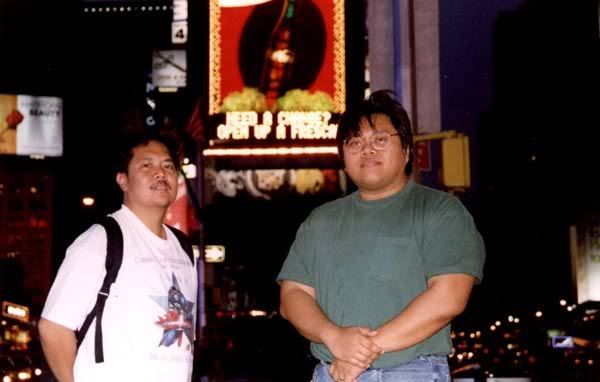 Me and Rafael Kayanan at Times Square in New York City in 1999. New York was fantastic. It strangely felt like home because it exuded the same kind of vibe that Manila does, trash on the street and potholes on asphalt and everything.
More packrat stuff again one of these day!
Comments