Mar
22
Uploaded at the online museum is a gallery of Atorni Agaton strips written by Deo C. Gonzales and Illustrated by L.S. Martinez. Click here or on the link below:
Atorni Agaton Gallery
Philippine Comics Art Museum Online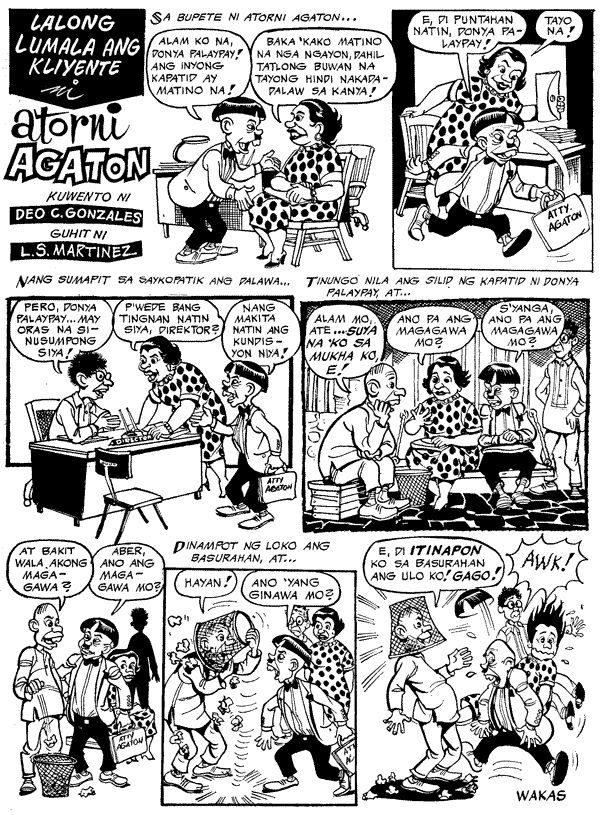 The Atorni Agaton gallery is a preview of Leandro San Juan Martinez (L.S. Martinez) to be uploaded shortly at the online museum. L.S. Martinez is probably best known in the Philippines as the creator of the popular "Superkat" and "Bulol en Tangak" for Pilipino Funny Komiks.
Pinoy Cartoons Made Into Movies Part 4: Atorni Agaton
http://video48.blogspot.com/2008/03/pinoy-cartoons-made-into-movies-part-4.html
Comments