Mar
21
When I was very young, I think I couldn't have been older than eight, me and my classmates in grade school went to watch a movie. I remember it being part of our school activities because we had our teacher with us. I also remember us walking from school to a movie house in town, which isn't actually very near. For an 8 year old, that's quite a walk.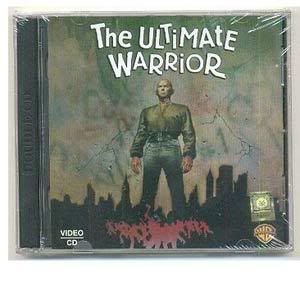 Anyway, I came away from the movie rather traumatized. For a long time I didn't remember what the movie was. All I knew was that it had Yul Brynner in it, and in one scene that I could never forget, his hand got cut off. To stop it from bleeding, he shoved his bloody stump into a fire. I walked away from the theater a traumatized kid. It bothered me so much that for many years I could not forget the scene. I still remember it now, but of course, it really doesn't bother me anymore. But it must have bothered me a lot back then.
All I know is, I should never have watched it. They should never have let us watch it. It was my 300.
What I mean by that is, in the showing of 300 that I saw, there were very young kids in the audience, accompanied by their teacher. At once I knew they shouldn't be watching it, specially since the movie had been rated as R-13. Compared to scenes in 300, Yul Brynner shoving his bloody stump into a fire simply pales.
I'm sure at least one of those kids will have nightmares and I'm sure most of them will never forget it.
I only bring this up now because I've recently learned the title of that Yul Brynner movie, and it's Ultimate Warrior. Searching Amazon.com, it's currently unavailable on DVD. I've been constantly on the lookout if it ever gets released because I want to see it again. I want to own a copy of the movie. I want to see that scene and how looking at it today is different from how I looked at it when I was young.
Searching further at Amazon, I saw that an original VCD has actually been released by Warner Brothers, but it's not available in the US. It's listed as "imported". There is a photo of the VCD, a reduced copy of it is posted here. It's priced at $25. Oh man… I can't buy that. It's too expensive. I zoomed into the photo and I did a double take. It looked familiar in a strange way. The font of the "Video Cd", the small silver sticker on the lower right hand corner, the position of the WB logo, the wrapping of the plastic….
And I suddenly realized.
This is a Philippine-released VCD! The silver sticker is the Videogram regulatory board sticker, patched on to all original VCD releases in the Philippines. Holy Crap! It's been available locally all this time and I hadn't even realized it.
I'm off to Manila on Sunday, and I'll see if I can track down a copy.
Comments