Feb
15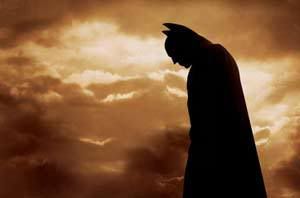 Much has been said about comics being adapted for film. And I'll definitely be adding to that right here. There are some adaptations that I have liked, and some that I don't. In any case, I'm always excited whenever a comic book is moved into different media, because you have an opportunity to enjoy the story again, told with different sets of tools and storytellers.I'm one of those that don't mind that Superman's costume is slightly darker, or if the buckle is lower or if the X-men's costumes are all black. I might have a problem if Spiderman's costume was changed drastically because that's an integral part of who he is. Same with Superman. I have no problem with Wolverine not having his "spandex" costume because his costume is not essential to who he is. He can be in civvies and he'd still be Wolverine.
In terms of perpetually ongoing comics like Superman, Spiderman, X-men, Hulk, and the like, I'm more open to different kinds of interpretations, as it's something that has been practiced time and again in the comic books themselves. How many types of Supermans have we seen in his entire history? How many different types of histories, different types of looks, different types of stories about him have been there? And in comics, all of these different permutations of the character are widely accepted.
This is an article I wrote over at my Ambrosia DigiComics Blog, click here to continue reading.
As some of you know, that is my other blog that's given to me by Ambrosia DigiComics, and I've been trying to figure out what to put there. I've decided comics reviews/movies based on comics reviews are things that I could write about, just so it will have a distinct character from this one.

Do you MySpace? Or Friendster? How about a free networking service that caters only to comic book people, fans, pros, publishers , editors and comics journalists? I joined sometime in December, when it was only a few days old. The features were limited back then, but now you can have your own gallery of artwork, get in touch with fellow fans and interact with pros. Once they activate the commenting system in the galleries, they would have achieved something unique… a combination of MySpace and DeviantArt!
Do I sound like a Comic Space pimp or what?
It's actually proven to be quite useful for me as I've already gotten in touch with a few people that could help me in my professional career. I've corresponded with a few artists whose work I have found inspiring for many years.
Check it out if you feel like it. This is my profile.
Comments